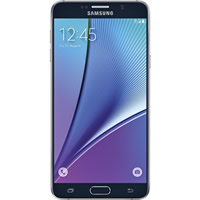 Galaxy Note 5 Repair
Galaxy Note 5 Repair Services by Gophermods
Don't stress over a broken Samsung Galaxy, Gophermods offers worry-free Samsung Galaxy Note 5 repair services, as a result, no matter what the issue is, you can rest assured knowing our skilled technicians have the necessary tools and parts on-site to restore your Galaxy Note 5. If your Galaxy Note 5 battery requires a complete battery replacement, if there is water damage or your Galaxy Note 5 screen needs replacement, we'll fix the issue fast to get your mobile life back on track.
Warranty Coverage:
The one year warranty covers any defects with the part replaced. This warranty is exclusive to only the parts serviced and replaced.
In the event your part serviced is damaged again, the standard one year warranty coverage is void.
Physical Damages:
Incidental damages are not covered under our warranty policy. In the event your device is broken again, the standard one-year warranty coverage is void.
Sell Your Device for Cash
Samsung's are one of the most expensive devices to repair. If you'd rather upgrade, we offers cash for phones, tablets, laptops and other electronic devices. Visit Gophermods to receive an honest market-value offer and cash in your pocket today!
You Said How Much!?!
Trust us, we know it's high. Most smartphones besides a Galaxy are around $100 to repair for a broken screen.
Unfortunately, the OLED displays manufactured by Samsung are very exclusive, expensive and not as available as most other smartphones.
Our labor is only $59 on the repair, the rest is all parts costs.
Our service is "reasonable", "fast", and "friendly". …That's Minnesota Nice for saying, we're pretty good.