Get the speed and dependability of FiOS® from Frontier
Starting at $74.99/mo
Over 225 Channels

Download speeds as fast as 30/30 Mbps

Wireless Router included

No Contract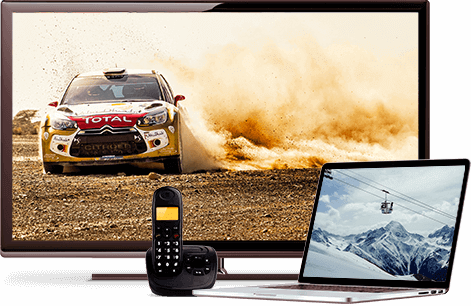 Sign-up for a FIOS Triple Play at Gophermods & Your Repair is Free.

Save More Money When You Bundle

The 100% fiber optic network Frontier uses for its FiOS services delivers clear HD video, top quality High-Speed Internet, and long-distance phone calls that don't drop. Get all these great features, plus added savings with a FiOS Bundle from Frontier.

Over 300 digital channels
Gamer Certified℠ speeds as fast as 150Mbps
Streaming HD video
Clear long-distance phone calls
An included Wireless Router to create a Wi-Fi hotspot
A private High-Speed Internet connection

Not sure what is going on with your device or just a little curious? If we cannot fix it, there is no fee! No risk and our technicians love exploring new gadgets

We're not a franchise. Locally and employee owned. You can be reassured you're treated as if you are part of the family, not a number in a spreadsheet.

All parts and labor are covered by a one-year warranty. Physical damage (such as broken screen) or liquid damage not covered in all circumstances.

We can come on-site for  supervised repairs or bring devices back to our repair facility; either options guarantees  your data is 100% secure with all compliance laws. 

Invoiced only when repairs are complete. No monthly contracts or maintenance fees. Pay for what you repair.
Repair damaged devices at a fraction of the cost of replacement. On a tight budget? Our service ensures you save money on any size job, we work with big businesses to small businesses.
Fill out the form below to find out more about our business to business and education opportunities. You can also call us at 1.612.354.2937.