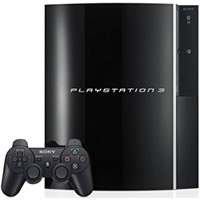 PlayStation 3 Repair
No Longer Supported
We're really sorry we have to do this, but after thirteen years, we cannot continue to support the PS3.
Gophermods was built and launched around servicing the PlayStation 3. We're some of the OGs in this repair space. So if we tell you we can't repair it anymore, I wouldn't trust many other folks to service your console. Supporting a console that is sixteen years old isn't feasible at scale.
If we were a one or two-person shop, sure, we probably could do it. However, we've grown a lot from those old school days when we operated out of the 400 sq ft office in Dinkytown. Our relentless determination to provide a quality service gifted us with the opportunity to support thousands of other devices for customers.
Maintaining the skill, equipment, and ability to service a console sixteen years after launch is unfortunately not possible. We still receive requests, but we cannot maintain the level of quality service and repairs for a request that is only received every few months.
I know this is disappointing; if we had a solid referral, we would give you one, but we are unaware of any significant reputable company that we can honestly recommend for PS3 repairs.
We want to give a special shout-out to any customer that did have their PS3 fixed by Gophermods over the years. You helped build the business we are today, and we would not be where we are without you. Thank you so much for all your support over the past thirteen years.
Best,
Casey, Miguel, Paul, Ben
Our service is "reasonable", "fast", and "friendly". …That's Minnesota Nice for saying, we're pretty good.