Newest iOS 16 Preview & Review
Apple iOS 16 is the latest release of Apple's mobile operating system, and it's packed with new features that make using your iPhone or iPad even more convenient.
So what can you expect to see in this next update? Let's take a look.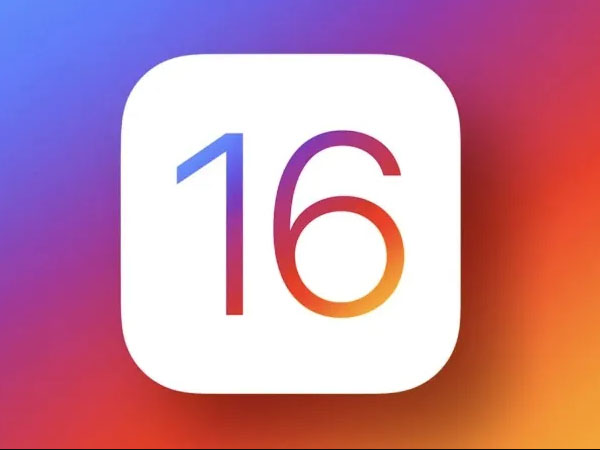 Introduction
It's happened. Another summer, another announcement of Apple's i(Phone)OS and iPadOS latest releases with shiny new features, powerful functionality, and a potential look at what may be coming in the fall with new devices.
Apple announced these new versions and demoed some of the key features at their WWDC Keynote launch event in June. You don't always need to update to the latest iOS, but here are some reasons why you should: Why It's Important to Update Your iPhone Software
Here we'll go over some of the biggest features, and maybe the biggest letdown of all of this great new information. 
iOS 16 Changes for iPhone
Lock Screen
The biggest change average users are going to see is the change to the lock screen. Since iPhone has launched, the iPhone's lock screen has remained static. You can have a nice wallpaper, view your notifications and that's about it. There's been no real customization in terms of what information gets served to your lock screen, and what glanceable information you can see. That changes now with iOS 16. 
The lock screen can now be customized much in the same way you can an Apple Watch face. You can add widgets that show battery charge, your workout rings, current weather conditions, and as more apps get updated to show this functionality, much much more. You can change the color text, the font, and even now have a set album of photos that will dynamically change every time you lock, and open your iPhone. 
You can even have different lock screens for your different Do Not Disturb profiles. So if you have one set for work, you can have it dynamically switch to that lock screen during set hours, and to change when your workday ends. 
iMessage
We've all done this. Send a message with a spelling error, only to send a message with an asterisk and the proper spelling of the word.
Well, now you can edit messages, or unsend messages entirely for a short time after you hit the send button. Be aware that edited or unsent messages are exclusive to iOS 16, so if you send and unsend or edit a message to someone on iOS 15, they will only see the original message. 
CarPlay
Lastly, while not ready for primetime yet, Apple unveiled a revamped version of CarPlay, which turns your entire Electric Car into a massive driving iPhone.
This integrates all of your apps into the car's audio system, weather conditions on your route, maps for navigation and traffic info, siri suggestions for stops, and much much more. It can be customized, again much like the iPhone Lock screen and Apple Watch. 
iPadOS 16 Changes
In this release, the iPad finally gets a weather app with hourly forecasts much like the Dark Sky weather app that Apple purchased a few years back.

Freeform
Freeform is a collaborative tool similar to a shared Google Doc, where markups and changes can be made in real time during a facetime call using Apple Pencil, or any other sort of input device. As people use their iPads more and more as computer replacements, this will go a long way in helping get work done.
Stage Manager
While the software is largely the same across both the iPad and iPhone, iPadOS has one of the coolest new features that differentiates it from the iPhone version called Stage Manager.

Stage Manager is the closest thing you can get to a desktop experience like a computer, with multiple floating windows that all run in the background concurrently, that you can switch between instantly. You can resize windows, overlay them on top of each other, and have an additional 4 apps back on a sidebar ready to be launched.
In addition, you can now have two active displays on iPad Pro models, when connected to a monitor, the iPad will now scale its window to fit the external display fully, instead of being a simple 1:1 mirroring of what is shown on the iPad's built in display.

Sadly, the Stage Manager feature is only available for the newest iPads featuring Apple's latest M1 Processors.
That means the iPad Pro 12.9 Gen 5, iPad Pro 11 Gen 3, and iPad Air 5 are the only models that will receive this particularly unique feature.
Summary
While that is hugely disappointing, iOS 16 and iPadOS 16 look to be huge changes and improvements across the board offering better functionality, and better digital management tools for privacy, work/life balance, family account management and much much more.

iOS 16 and iPadOS 16 are available for use by registered developers now, with a public beta to be announced and released most likely in July. The final release is set for this fall, with the release happening within 1-2 weeks of the next iPhone's launch.
If you wanted to watch the entire keynote event, you can find it here on Apple's website.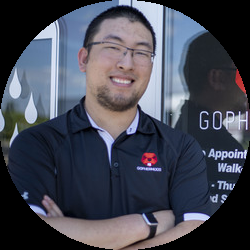 Latest posts by Michael H
(see all)