How to Back-up Windows 10
Windows 10 comes with a built-in backup tool that lets you create a system image that can be used to restore your computer. There are different ways to create a system image, and we'll cover the easiest ways to do it here.
Updated: June 28th, 2023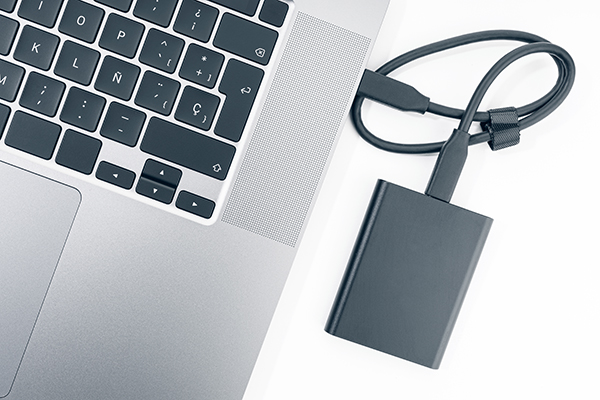 Windows 10 comes with a variety of backup and restore options for its users. And we're going to look at every single one of them.
Imagine, you are working at a steady pace and suddenly your PC decides to sit for update installation or suddenly malfunctions.
You surely don't want your work to get lost in the process right? Fortunately, Windows comes with a number of tools that you can use to ensure that your files are properly backed up and that your work can be recovered if necessary.
When it comes to backups, File History is Windows 10's major backup feature. It provides comprehensive backups as well as the ability to restore prior versions of files. Microsoft has included the classic Windows 7 Backup and Recovery feature in Windows 10, which works exactly the same as before, permitting you to perform full or selective image-based backups.
While OneDrive isn't a complete backup solution, it does allow you to add some redundancy to your file storage. This is especially important if you don't backup your files to the cloud. In the event your hard drive begins to fail, you could lose everything on your computer that is saved locally.
Additional Reading: Signs Your Computer Hard Drive is Failing
On the recovery front, Windows provides a full recovery environment for troubleshooting as well as recovery and the ability to completely reset your PC to factory settings.
Here's how everything comes together.
Types of backup (File Backup, System Backup)
Essentially, there are two options: one that focuses just on your personal information files and the other that covers your whole system.
File Backup: The first measure is to select the 'file backup,' which allows users to make copies of groups or individuals of data saved on your computer.
These might include crucial professional papers or your personal collections of images, music, and movies.
System Backup: The other type of backup is a 'system backup' or a 'system image.' This is a little more complex because it requires you to back up your entire Windows operating system, along with all of your applications, data, and preferences.
You can then restore your computer from that backup if it starts acting weirdly or stops working altogether.
How to back up Windows 10 (File Backup)
When you back up your important system and personal information to a hard drive as well as other auxiliary storage devices like a flash drive or an external backup, you're doing a file backup.
Backups are an important part of computer maintenance because they protect your data in the case of a system crash or file corruption.
Individuals and businesses alike risk losing vital data if they do not back up their files. Individuals experience a significant lot of worry and despair when their personal financial information, crucial documents, and precious images are lost.
Organizations who fail to back up their files, particularly their financial records, risk harming or losing their operations entirely.
Many businesses rely on computers to manage many aspects of their operations, including finance, payroll, human resources, sales, and marketing. Companies that are unable to access certain files due to unintentional or malicious causes would be unable to continue to function.
How to make a system backup in Windows 10
The process of producing a system image backup demands that you have a location to store the image before you begin. A secondary hard drive with lots of storage space connected to your computer directly or via a network, a set of blank DVDs and a disc drive or a large enough memory card or USB drive are capable of burning, or writing media are all good options.
You can also repartition the primary hard disc to generate the storage space required for a system image backup as a fourth option. This method is less than optimal, however, because of system image will indeed be stored on the same physical hard disc as your Windows installation, meaning you will lose both your Windows installation and your backup image if the hard drive fails.
Creating a System Image Backup:
Start by selecting and pressing the Windows key on your keyboard, then typing "File History" and pressing Enter.
Select the "System Image Backup" button located in the bottom-left corner of the next window.
Next, go back to the left-hand window and select "Create a system image" from the drop-down menu.
The system image utility will appear at this moment. This initial box asks where you want to save your system image, and you have three options: hard disc, DVD, or network.
Choose a storage location for the system image, then select your desired drive from the drop-down option if you're saving to a hard disc or USB/memory card.
After you click "Next," you'll be prompted to choose which drives you to want to generate an image backup of. Your primary Windows drive with boot sector will already be selected, but if you want to back up any other hard drives with data, choose them here, then click "Next" once more.
After that, you'll have the opportunity to go over your choices again. If everything appears to be in order, select "Start backup." The backup procedure will take anything from 10 minutes to an hour or more, depending as to how many files and volumes you choose.
You'll be asked if you want to make a system repair CD after the backup process is finished. This step is entirely optional, so you can avoid it if you choose.
You can rest easy with a system image backup in place, knowing that if anything goes wrong with your Windows installation—whether it's due to software issues or hardware failure—you'll be able to quickly restore everything to normal.
Restoring your backed up files
On the Windows 10 taskbar, click the Start button, then type File History into the Search field to find a file from your backup disc.
When you click on the 'Restore Your Files With File History' option in the search results list, a window opens that shows all the folders backed up on your external hard drive.
Notable here is the presence of Back and Forward buttons at the bottom of the window, identical to those seen on any music or movie player.
These let you go back and forth through all your recent backups. This is quite handy for finding files that you may have deleted months ago.
It can also restore and compare many versions of a file that you've worked on and updated over time.
There are hundreds of backup tools and software available, both free and commercial, but the choices included in the File History option present in Windows 10 must be sufficient for most users.
Usually, hard drives also contain backup software in the purchase price. So, typically, you don't need to discover or acquire extra software for easy file backup.
Alternative backup software is available, and we've analyzed many of the most popular products in our round-up of both the best backup software.
Back up your files to a third-party cloud store service
There are few things more vital than remotely sharing your documents with your co-workers if you work from home.
Online file storing, syncing, and sharing services, such as those listed here, are crucial as it is allowing you to communicate effectively no matter where you are. Computer systems have gradually shifted away from the local storage and processing and toward remote, server-based processing and storage, commonly known as the cloud. It isn't simply professional's that are affected.
Consumers at home use the cloud on a regular basis as well. Rather than playing film and audio from discs, we stream them. You can enjoy anywhere-access to your pleasure and increase professional cooperation by storing your own media and documents in the cloud.
Most people prefer free accounts, even if they only get 2GB of storage capacity, over time-limited trials since a free account allows you to fully incorporate service into your daily life over several weeks. You gain a sense of how it works and what could go wrong with your setup at that time.
Backing up your data with Gophermods
Restrictions in native Window OS leads many users to prefer third-party free programs for full system backups. These apps may or may not perform effectively but can be daunting to inexperienced users. The word 'free' is typically in the title, but many apps are really meant to entice you into purchasing the complete paid-for edition.
Gophermods is committed to resolving the issue of backing up crucial data in an easy and seamless manner. Gophermods gives a drive that results in cost-effective outcomes with minimal hassle. If you're looking for data recovery, or any computer repair solutions, we can help.
Final Thoughts
In the end, even the best backup and recovery software won't help you if you don't use it. There should be zero excuses not to back up your computer these days because it's so simple. Back it up, have an offshore backup, and understand how to use those recovery tools in case you need them.
One thing you should remember is that this application can only restore the complete system, not individual files or settings. If your goal is to maintain updated copies of the data, use File History or OneDrive. You also need  to ensure that you have created necessary backups since you can only restore a system from the last backup. Apps, settings, and data saved after the entire backup are not recoverable.