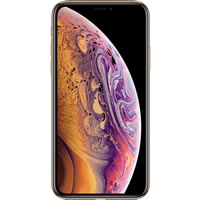 iPhone X Series Repair
iPhone X Series Repair Services by Gophermods
Launched as the tenth anniversary iPhone, hence the name iPhone X, the newly designed iPhone was made available to the public on November 3, 2017. Over twenty-four months, Apple released a total of four iPhones under the X Series name.
The iPhone XS Max, iPhone XS, iPhone XR, and the iPhone X. The iPhone XS, iPhone XS Max and iPhone XR models are updates to 2017 iPhone X.
The iPhone XS retains the familiar design of the iPhone X, including a 5.8-inch OLED display and stainless-steel sides. A larger version of the XS with a 6.5-inch OLED display called the iPhone XS Max.
The iPhone XS and XS Max come in silver, space gray and gold. The iPhone XR, which has a 6.1-inch LCD display and an aluminum glass body. The iPhone XR comes in white, black, coral, yellow, blue and red.
All XS Max, XS, and XR have the A12 Bionic processor that Apple claims is 15 percent faster than last year's A11 chip in the iPhone X. The iPhone XR has a single rear camera, and the XS and XS Max both have dual rear cameras like the iPhone X.
| Repairs | XS Max | XS | XR | X |
| --- | --- | --- | --- | --- |
| Screen / Display | $179 | $159 | $139 | $159 |
| Battery | $99 | $99 | $99 | $99 |
| Charge Port | $129 | $129 | $99 | $129 |
| Camera Glass | $69 | $69 | $69 | $69 |
| Rear Camera | $89 | $89 | $79 | $79 |
| Rear Housing / Frame | $199 | $199 | $199 | $199 |
| Microphone | $89 | $89 | $89 | $89 |
| Diagnostic | $19 | $19 | $19 | $19 |
Screen Repair Costs
The iPhone X has a Super Retina HD Display. Since the very first iPhone, Apple has used a Liquid Crystal Display (LCD) for every display. That changed in the tenth generation, iPhone X. The Super Retina HD Display (OLED) is significantly more expensive to manufacture than an LCD.
As a result, that is the top reason iPhones have been drastically more expensive to repair since introduction of the X series. But, don't worry, costs are coming down. Did you know, even the iPhone 3G (from 2008) was $329 for a screen repair when it first came out? Yes, even those were expensive when the technology was new!
No Appointment Necessary
On average, most iPhone repairs are finished within one to two hours of drop-off at any one of our stores.
No appointment is required for service but we do recommend you call ahead to check for turnaround times and parts availability.
iPhone screens, batteries and docking ports are always routinely stocked.
Warranty Coverage:
The one year warranty covers any defects with the part replaced. This warranty is exclusive to only the parts serviced and replaced.
In the event your part serviced is damaged again, the standard one year warranty coverage is void.
Physical Damages:
Incidental damages are not covered under our warranty policy. In the event your device is broken again, the standard one-year warranty coverage is void.
Screen Protectors: $19 for Life
Having a good case on your iPhone or iPad is the best way to keep it safe. An excellent alternative is a tempered glass cover to sit on top of your screen. Our tempered glass is "unlimited". If the tempered glass ever breaks or falls off, we'll replace it at no charge.
Our service is "reasonable", "fast", and "friendly". …That's Minnesota Nice for saying, we're pretty good.