Which of These Top iPhone Cases is Best for You?
When you're dropping a minimum of $999 on a new iPhone, you want to make sure it stays in perfect condition. We've rounded up the most popular cases out there that will protect your iPhone from drops and dings.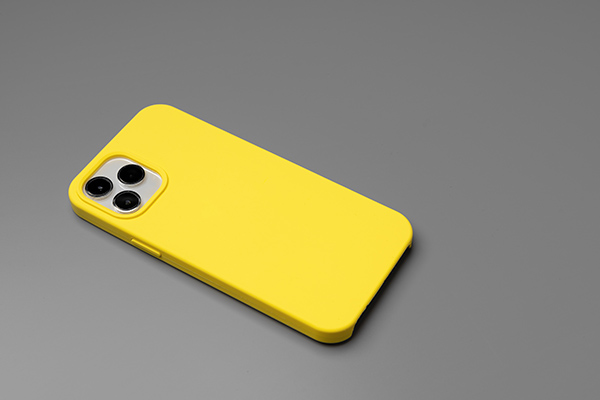 Which iPhone Case is Best for You?
There are two things people always regret saying. One is, "I don't need to write that down, I'll remember it later," and the other is, "I don't need a phone case."
iPhones are incredibly durable when you think about how much they are put through and the materials they are made from, but all too often we tend to forget that we carry around a $1,000+ computer around in our pockets all day like it's no big deal. Maybe you're rocking AppleCare, and as a result, you don't care if you break your phone.
Some people can go the life of a phone without it breaking while the unlucky ones drop their phone just right as they walk out of the store and watch helplessly as it lands right on the corner and shatters the whole screen.
To ensure the latter isn't you, you want to buy an iPhone case that fits your needs. With so many to choose from, which one is the right one for you?
We've broken down what makes a good phone case and how some of the best phone cases in the industry stack up.
What Makes a Good Case?
Durability
The entire reason we put cases on our phones is to protect them, so it doesn't make much sense to have a case that looks cool but doesn't offer any real protection.
Size
Of course, you want to make sure that your phone fits in the case, but you also want to make sure that the case fits in your pocket or wherever you store it. Get the dimensions of the case to see how bulky it is and test how heavy it feels in your hand.
Features
Some cases have cool features that you may enjoy, like speakers that amplify your call or an antimicrobial coating to prevent germs from sticking to it. Be aware of all the features a case comes with because some can cause issues, and you don't want to pay more for a feature that you won't use, or worse, makes you want to buy another case.
Style
Cases are more about function than style, but adding a little pop of color or design to give your phone some individual flair doesn't hurt.
Cases
Otterbox Defender
Otterbox has been one of the biggest names in smartphone protection since the iPhone was invented.
The Defender is a top-of-the-line case that resists shock, water, and dirt damage. It is tested to withstand four times as many drops as the military standard and has port covers to protect water, dust, and lint from entering your phone's most vulnerable places. Otterbox is so sure of the Defender that they offer a limited lifetime warranty on the case.
The Defender does run around $59.95, so it is one of the more expensive cases available. However, the protection afforded to your phone will surely save you money in the long-run. For example, iPhone 13 screen repair on average is $300 as of this article writing, so if you just save one screen break, you're paying for your case 5x times over!
On the other hand, the Otterbox Defender is incredibly bulky and will not comfortably fit in a pocket. To get around that, the Defender model comes with a holster that works as a belt clip and can double as a kickstand
Speck Presidio
The Presidio by Speck is a happy medium between convenience and function.
It will resist drops from thirteen feet in the air and has a raised bezel to better protect the screen. Raised rubber ledges help maintain grip, but they also give the case some texture, so it doesn't look as plain. The Presidio excels in its thin profile, which makes it a great pocket case and makes wireless charging a possibility, unlike other bulkier cases.
Though this case is perfect for everyday wear and tear, it will not protect against significant impacts or environmental factors as well as some of the bulkier cases.
Lifeproof FRE
The Lifeproof FRE case may be the right fit for you if your pockets are figuratively deep enough.
These cases are genuinely life-proof, withstanding impact from drops almost seven feet high. This case will also protect an iPhone that has been submerged in 2 meters of water for an entire hour, making this THE recreation case. It doesn't just protect from water either, it is designed to protect your phone from snow, dirt, and pretty much anything else mother nature can throw at it. The FRE model has a built-in scratch protector that is nearly invisible but gives your screen an added layer of protection. The FRE does all this with a case that is slim enough to slide into your pocket comfortably.
While there are many benefits to this case, it does have a few downsides. The screen protector may cause an echo from your phone's speaker, and it is not a very budget-friendly case.
Tech21 Evo Check
The Evo Check by Tech21 is all about style without sacrificing protection.
Unlike most other protective cases that give you a choice of black or black, Evo Check comes in various colors that suit your preference. They even take it a step further by allowing you to mix and match your buttons to add even more color to your case. The case will protect your phone from a drop of up to 16 feet, but that is only the beginning. Tech21 fortifies the area around the camera, giving it enhanced protection. One of the most incredible features of this case is a special formula mixed in during production that self-cleans the phone, getting rid of any harmful bugs that may linger on it. This is another slim case that will easily slide into your pocket and allows for wireless charging.
The only disadvantage to this case is that it may not offer as robust protection as a bulkier case, but it still offers excellent shock resistance for everyday use.
So Many Choices
With so many iPhone case choices, it can be intimidating to pick the right one for your needs.
If you work in an industry where your phone has a higher risk of getting bumped or dropped, you may want to go with the rugged protection of the Otterbox.
If you love being in the great outdoors but want to stay connected, the Lifeproof case may be your best bet.
If you are looking for a more budget-friendly model that gets the job done, the Presidio may be what you want.
Lastly, the Evo Check is a winner if you want style and function without giving up protection.
These are some of the best iPhone cases on the market, so no matter what you choose, you will have peace of mind that the expensive computer you are carrying around in your pocket is safe. Otherwise, chances are you'll be visiting your friendly local Gophermods store in no time, looking to have your iPhone repaired.